I don't know about you guys, but I just got all too excited about this roller skating dance party I heard about. The Central Park Dance Skaters Association is hosting a series of skate circles for the public to enjoy.
Central Park has been hosting these skate circles for decades now, permanently marked in their official events calendar. The CPDSA formed officially in 1995 after roller skating became a huge problem in the park and a collective effort was made to obtain permits for the activity.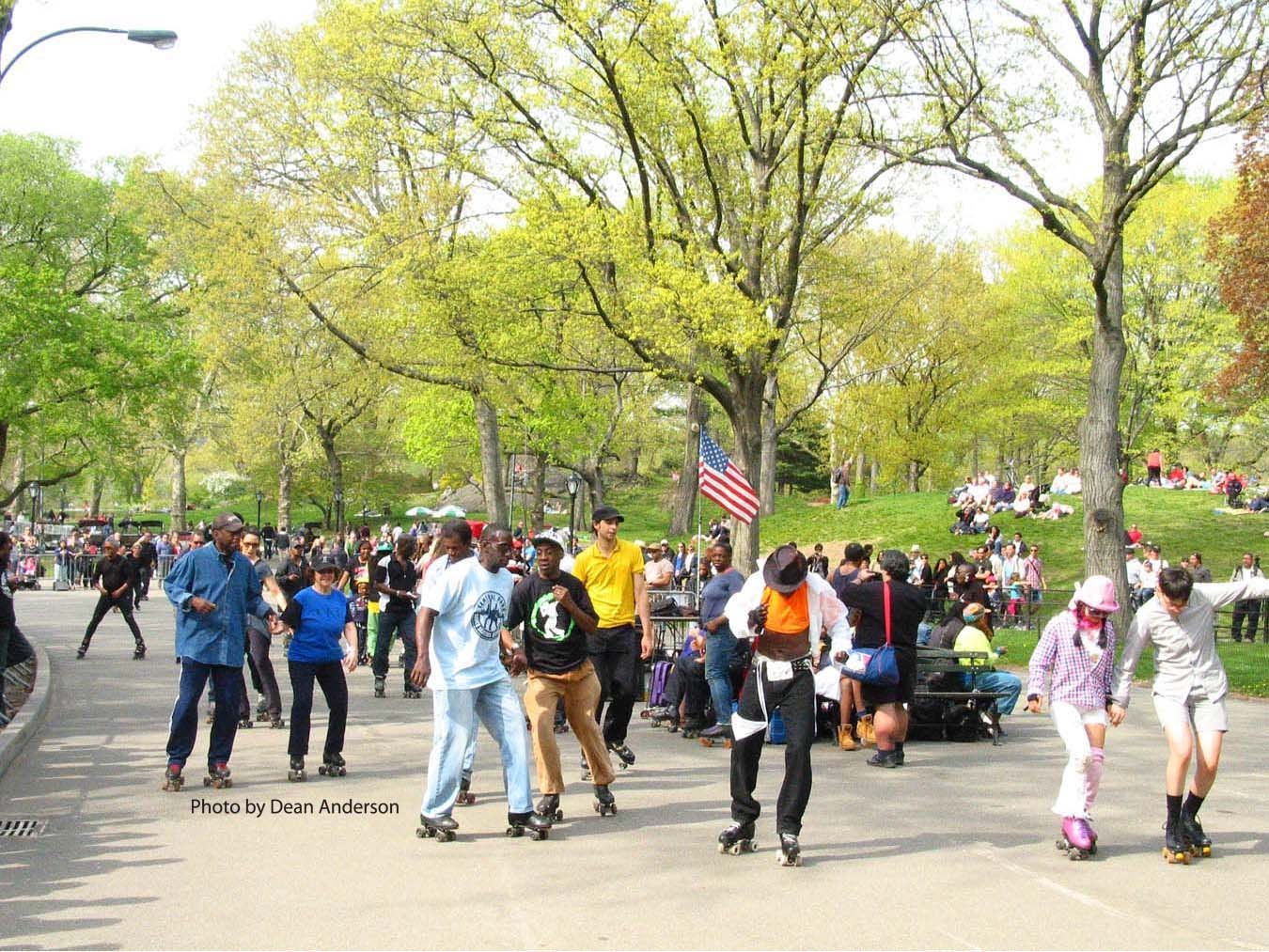 There will be live DJ's, good weather, intimidatingly glorious skaters and terrible ones, too. It is New York, after all, so you really don't know who will show up besides yourself.
I myself have strong reservations (completely irrational ones) about roller skating, so I won't be participating in the circle itself, but the association has made it clear that you don't have to have skates to have fun. There will be space for people to dance around and get weird with the DJ's in the park.
If you do want to skate but don't have your own gear, you can rent from a Skate Truck that will be around.
The Skate Circle is West of the Bandshell and East of Strawberry Fields and Sheep Meadow.
They host the event from
2:45pm to 6:45pm Saturday and Sunday.
DJ Scott Wozniack will be playing Saturday and DJ Misbehaviour on Sunday.