While waiting for the new semester to start I stumbled upon a game called 'Cards Against Humanity'. Never heard of it? Let me enlighten you.
Unlike most of the party games you've played before, Cards Against Humanity is as despicable and awkward as you and your friends. The game is simple. Each round, one player asks a question from a Black Card, and everyone else answers with their funniest White Card. Sound familiar?
It should if you've ever played a game called 'Apples to Apples'. The only differences are it's completely FREE and ten times more hilarious.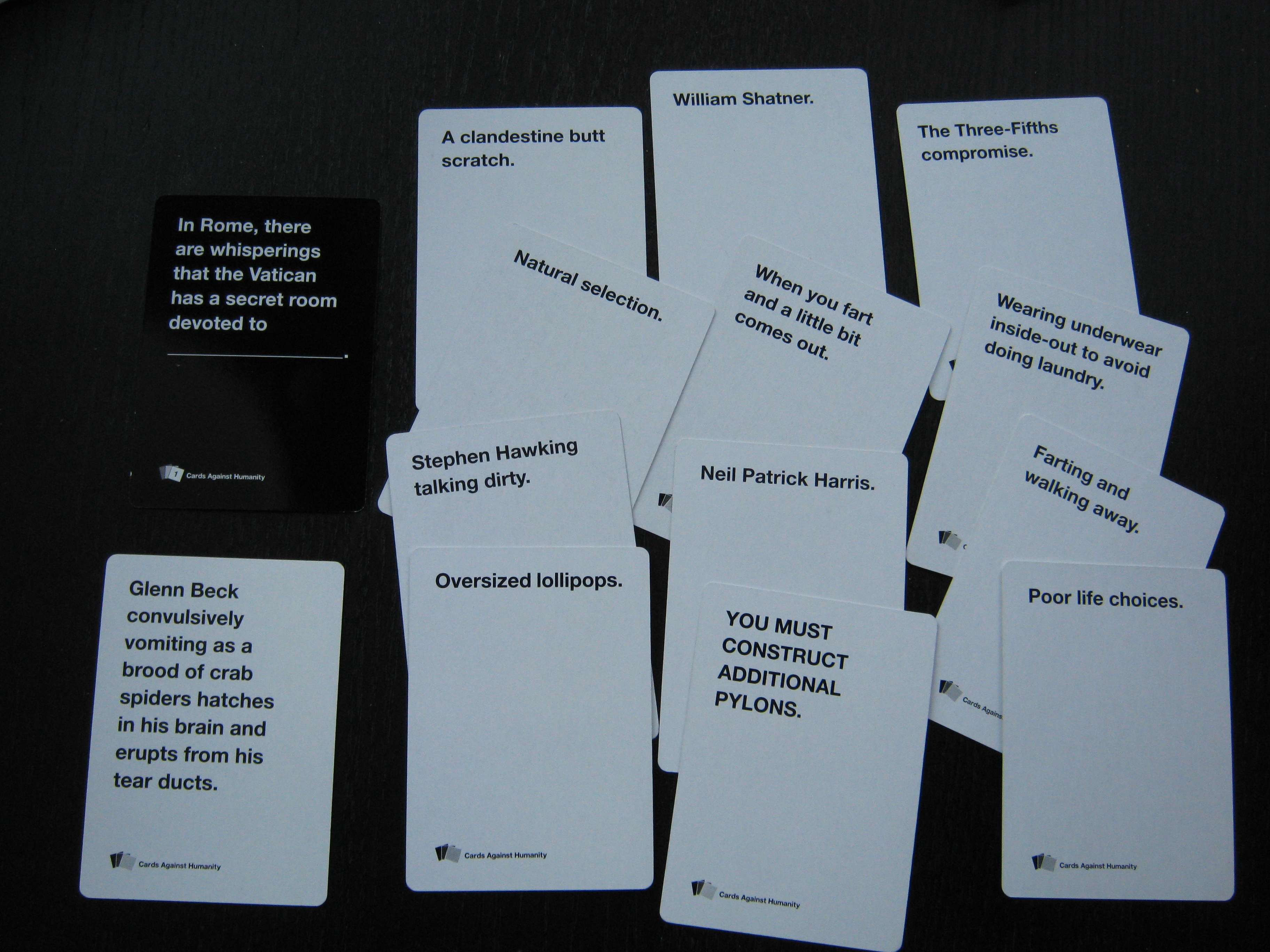 The full game of Cards Against Humanity is available for free under a Creative Commons license. Making a set will take an hour due to all the printing and cutting you'll have to do. Download the PDF for rules and printing instructions.
Remember, the more the merrier, so invite me when you play!