So it's cold and miserable out and all you want is a big bowl of deliciousness to warm your insides up. Soup sounds great, but with all the sodium in the canned ones, you'd rather not. Fresh soups can pull at your wallet, so you move onto the next best thing: ramen. Cheaper than cardboard but packed with about half your intake of sodium and junk, it's not much better. But guess what? It totally can be!
Check out
this article
from the Huffington Post for some really awesome recipes to make from that noodle staple in the college diet. My favorite is the mushroom and spinach version with the egg...Mmm...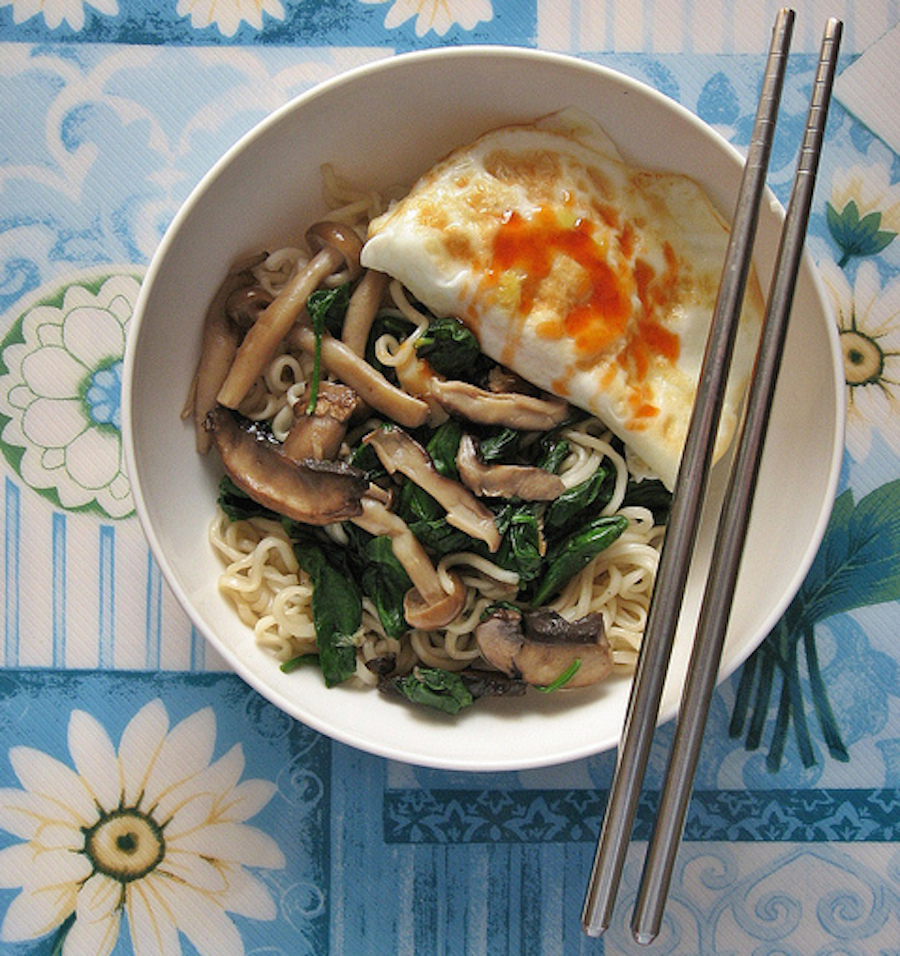 Mushrooms & Spinach Ramen Sautee With An Egg
College is expensive and challenging on a student budget, but you shouldn't compromise your health and nutrition over it! A little creativity goes a long way with your diet during these crucial years and can solidify your eating habits for the better...or worse if you aren't careful. Eat up!